Tourmaline comes in a wide variety of color with more than one color sometimes showing up. Tourmaline forms into different shapes, often long pencil width sticks. This informs the cut as we mostly will slice them in either a cross cut or a horizontal cut through the middle of the stick. With tourmaline, we want to maximize the color and preserve the natural etchings in the stone. We source tourmaline from many different places around the world.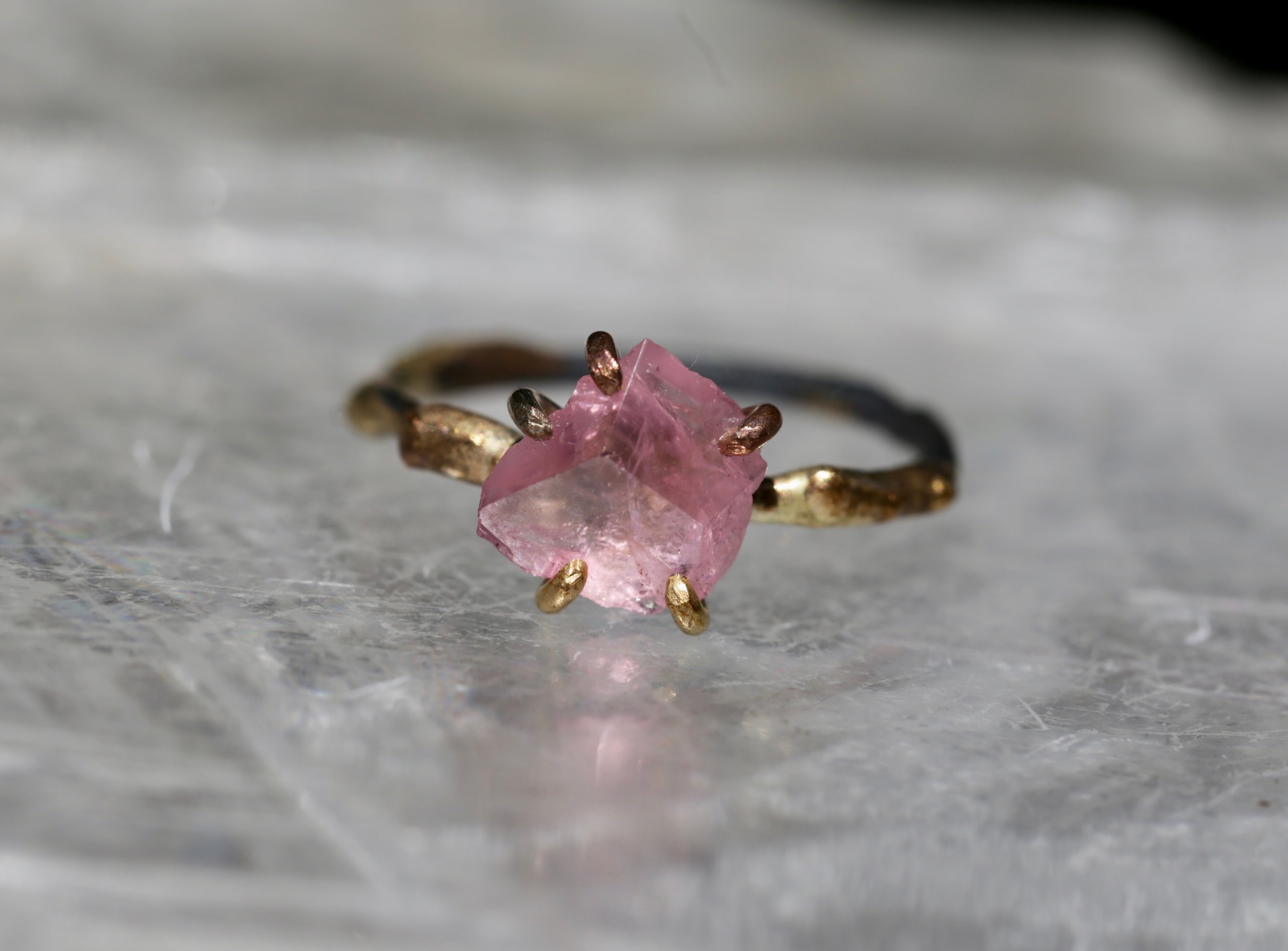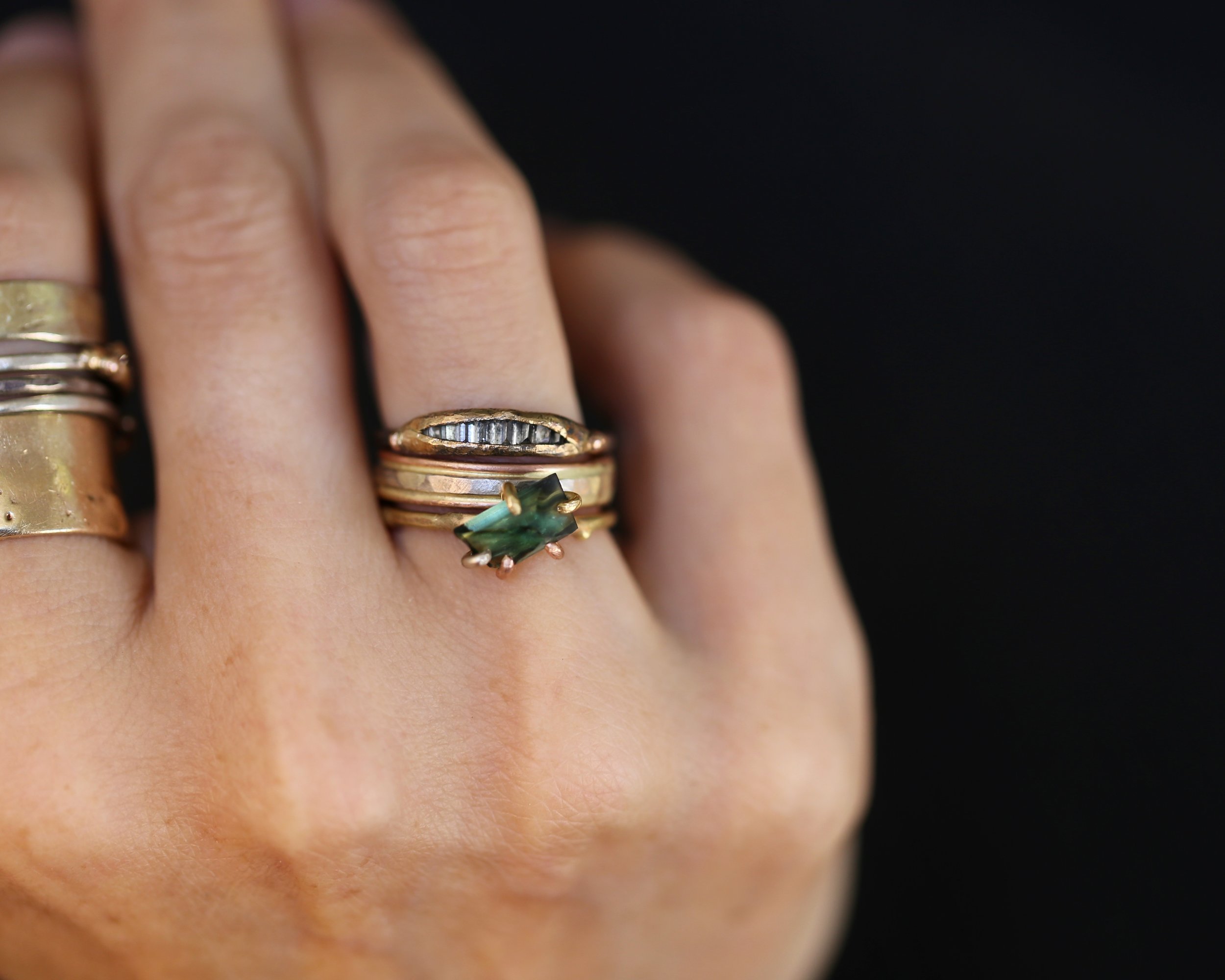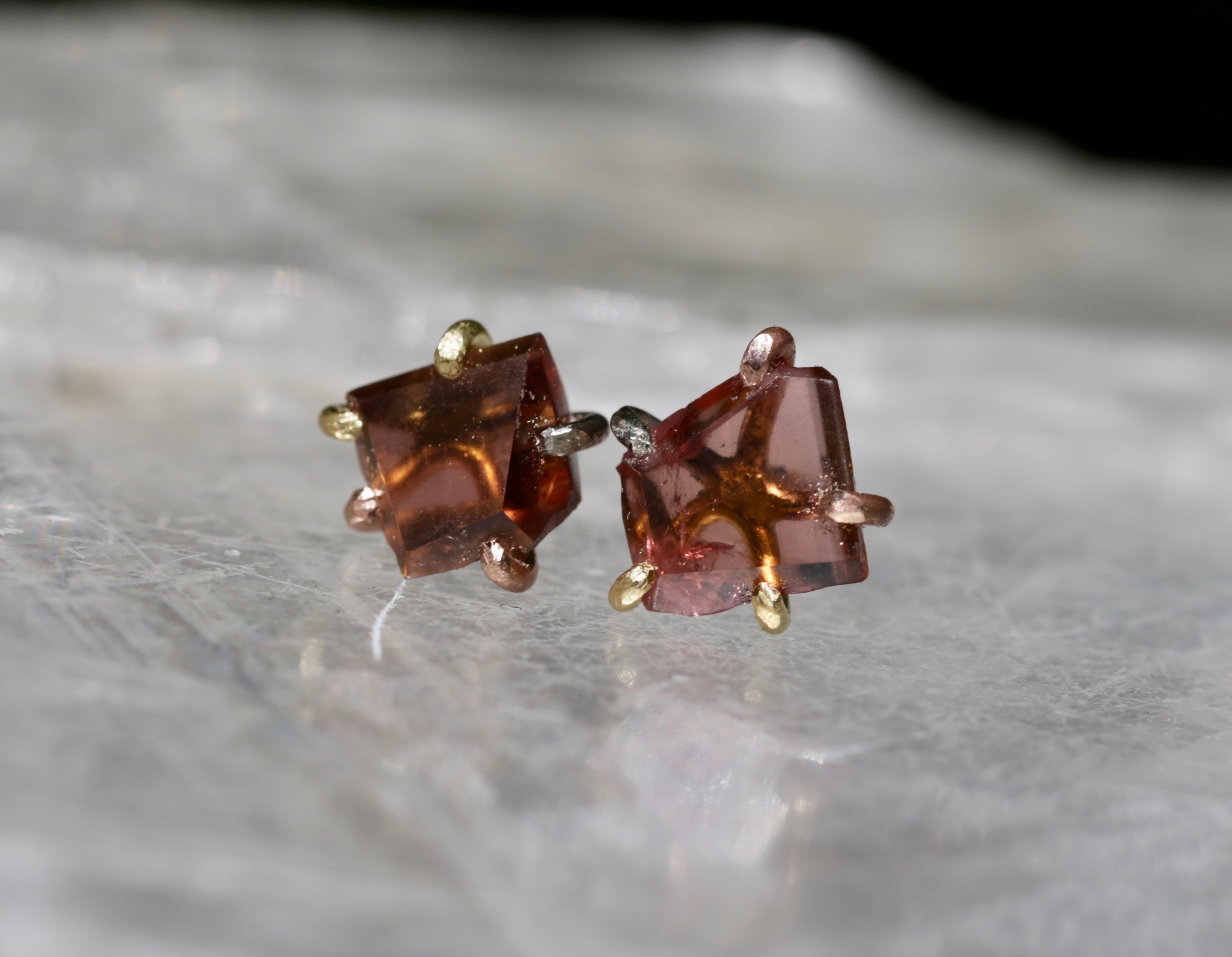 ORDER YOUR TOURMALINE PIECE BELOW
Use the drop down menu below to purchase your made to order Variance jewelry.
Photos are examples of our aesthetic and how the stone will look in a finished piece. There is always variation in everything we make. You'll receive an email within 24 hours of purchase to discuss any details about your piece.
Please see footnotes for information on frequently asked questions.
Please give us about four weeks to make your Variance jewelry
Don't hesitate to contact us with questions. Email form is below.