Mostly, we source our chrysoprase from Australia. It's a hard stone so it is good for every day wear. We love the incredibly vibrant color of chrysoprase. We get it in larger chunks. The stone retains its color with larger and chunkier cuts so we tend to make bigger jewelry pieces with this stone.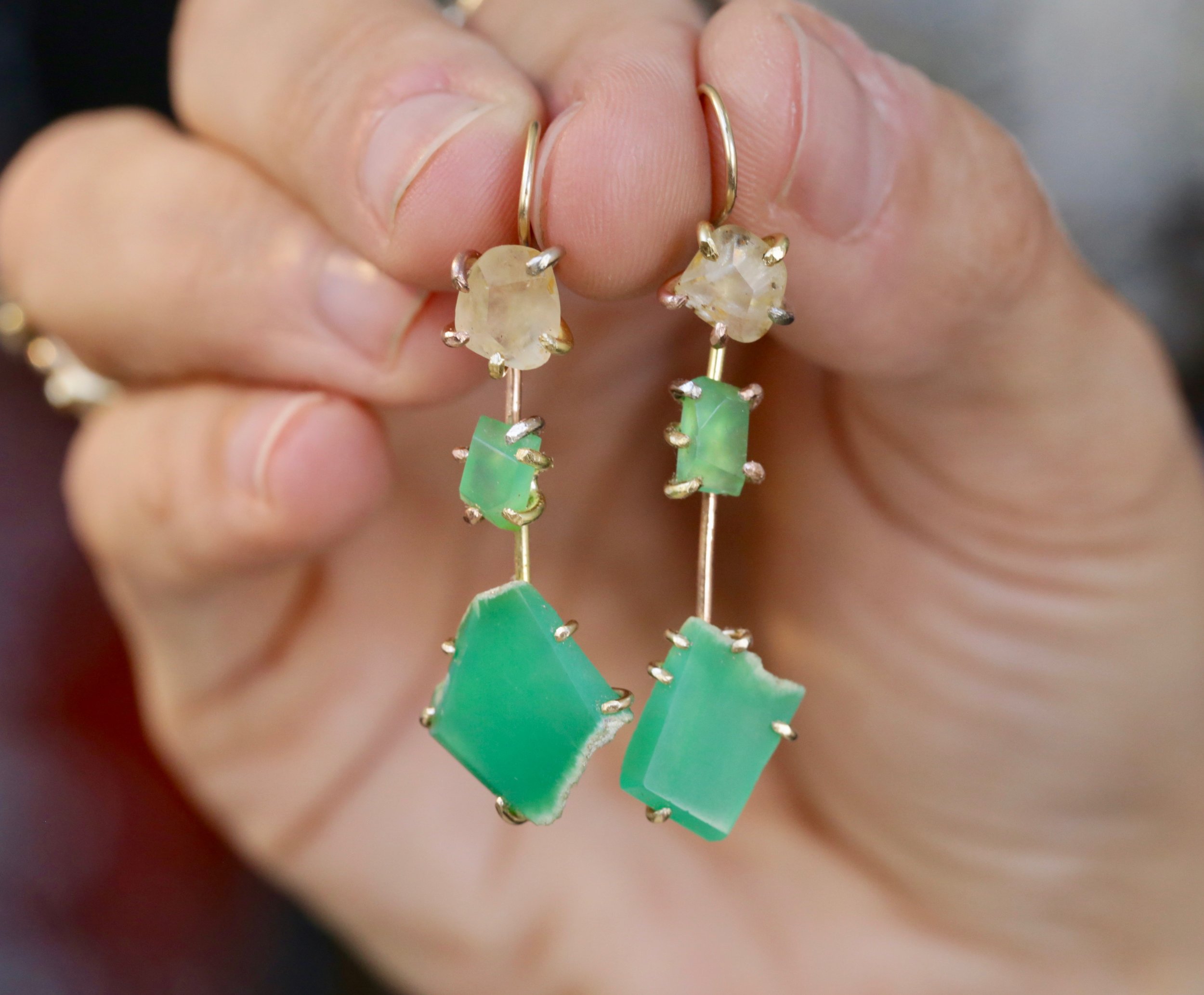 ORDER YOUR CHRYSOPRASE PIECE BELOW
Use the drop down menu below to purchase your made to order Variance jewelry.
Photos are examples of our aesthetic and how the stone will look in a finished piece. There is always variation in everything we make. You'll receive an email within 24 hours of purchase to discuss any details about your piece.
Please see footnotes for information on frequently asked questions.
Please give us about four weeks to make your Variance jewelry
Don't hesitate to contact us with questions. Email form is below.