One of the cool things about lapis is its presence throughout history. People have been using lapis in many ways, mostly in different forms of adornment and beautification. The best lapis in the world comes from Afghanistan. Our lapis tends to be flecked with pyrite giving it a little sparkle in that deep blue color. Similar to our black jade, we source it in big chunks so we tend to cut it into angular pieces.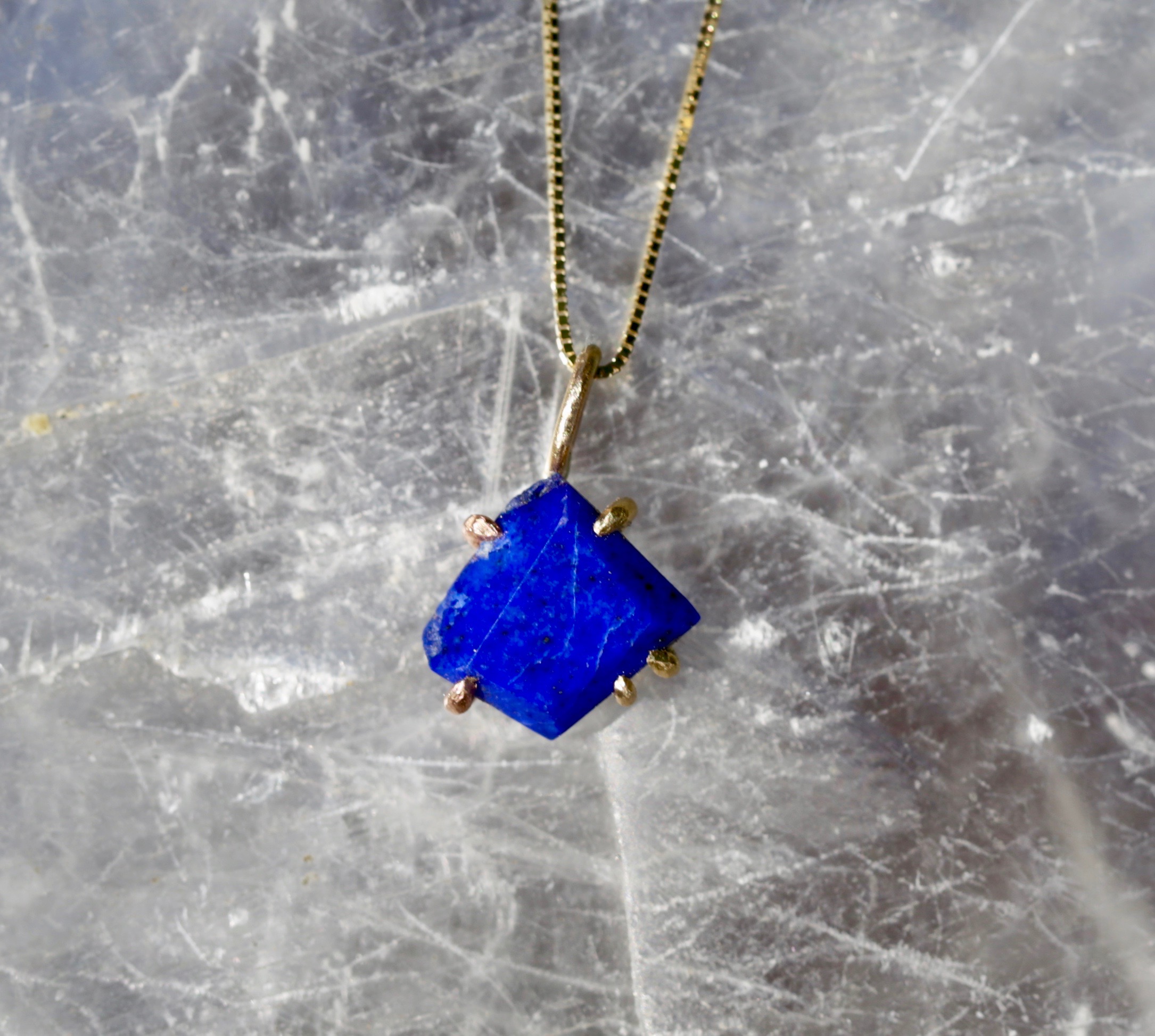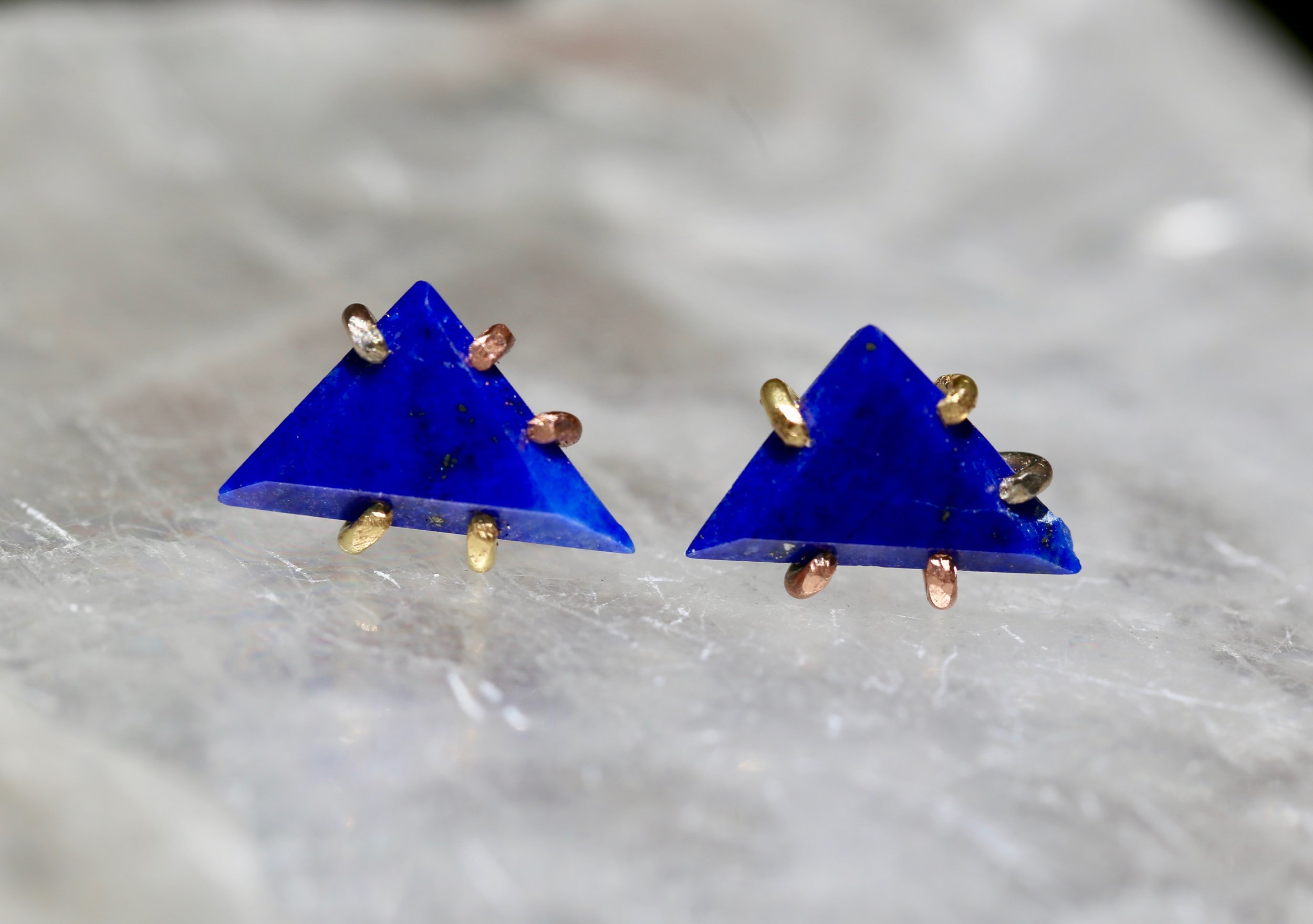 ORDER YOUR AFGANI LAPIS PIECE BELOW
Use the drop down menu below to purchase your made to order Variance jewelry.
Photos are examples of our aesthetic and how the stone will look in a finished piece. There is always variation in everything we make. You'll receive an email within 24 hours of purchase to discuss any details about your piece.
Please see footnotes for information on frequently asked questions.
Please give us about four weeks to make your Variance jewelry
Don't hesitate to contact us with questions. Email form is below.